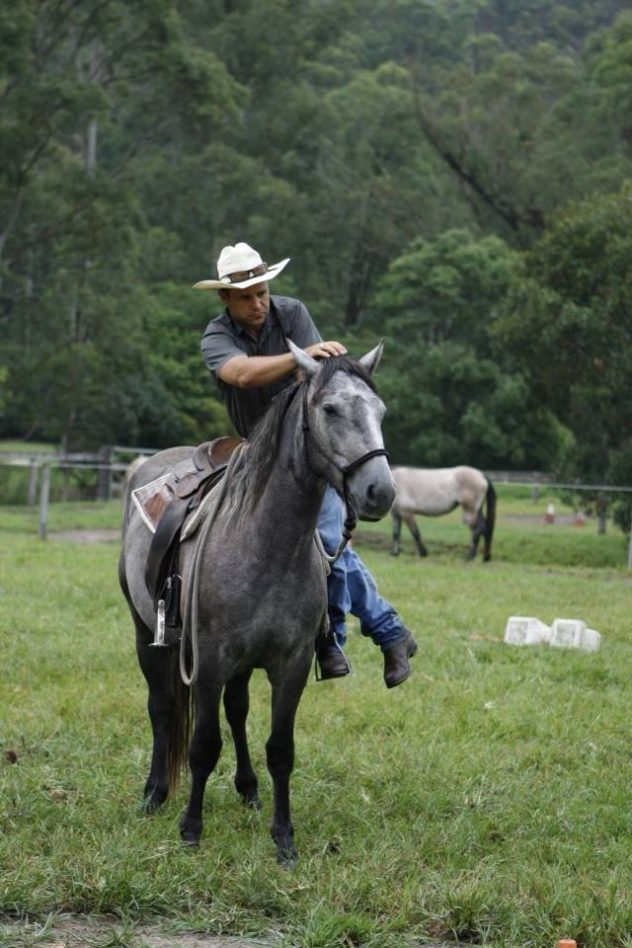 Starting horses is Adam's primary line of business.
He has extensive knowledge and experience in this field.
Adam enjoys starting horses of all breeds and for all disciplines.
He finds working with the mind of the horse a rich and rewarding experience.
It is a privilege to be part of a horses first steps towards its ultimate future and discipline and I train with this in mind.
We train from the ground up, and like the horse to feel soft, supple, confident and trusting as they work through the levels.
All horses are different, and we adapt our training methods and approach to suit each individual horse and owner.
Horses are worked in the round yard, indoor and outdoor arenas and out on the trails.
We like to tailor your horse's stay with us in accordance with your horses required discipline.
Starting a young horse usually requires between 4 to 6 weeks, however shorter and longer durations are often required in accordance with the amount of training required.
Horses are housed in individual post and rail paddocks with electric stand off's and automatic drinkers, and stabled in our indoor 12 horse stable complex.
Horses are given individual attention, groomed daily and washed down after each ride.
Two hard feeds per day and lucerne hay are included.
Owners are welcome to be a part of training sessions. We are happy to send photographs and video's of your horses progress when requested, and update you on their progress regularly.
Our services include a free weekly viewing session and hand over lesson at the end of your horses stay with us.
Additional lessons are encouraged during the latter part of your horses stay, so training techniques can be applied at home.
Some clients choose to utilise our Agistment services at the end of the starting process and continue the horse having weekly rides and lessons with Adam until you are confident and ready to take your horse home.
Also see Property Facilities