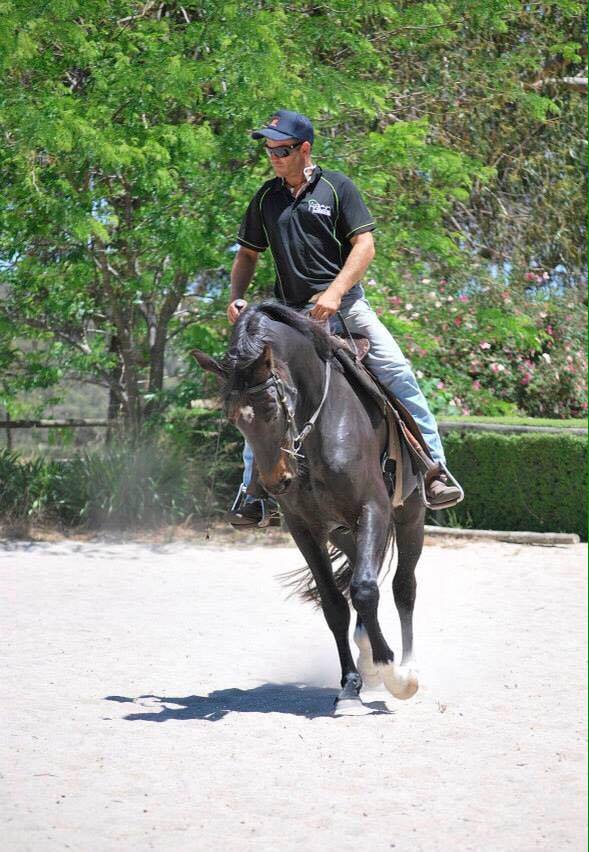 Adam is known for his skills in developing understanding and trust between the client and their horse.
He enjoys the journey horse and rider undertake together and enjoys working with both to better their relationship.
Adam conducts regular clinics and lessons from his equine facility at Kulnura on the Central Coast, Australia wide and throughout New Zealand.
Clinics and lessons are structured according to both horse and clients needs.
Adam helps riders interpret a connection between the client and their horse.
Clinics encompass everything from the foundations of groundwork, to concepts under saddle, setting up both horse and owner on a new path towards trust and confidence.
He helps interpret and understand the connection between on ground preparation and under saddle ridden aids and cues.
No matter what level or discipline of riding you follow you are sure to benefit from his two day clinics.
Private lessons and group lessons are available from Adams training facility at Kulnura.
Adams lessons cater for all horses of all disciplines and riders of all abilities, and he will tailor the lesson according to you and your horses individual requirements.
Adam is also happy to train and/or ride the horse only during private lessons if required.
Horses do not need to be started under saddle to attend lessons, and Adam enjoys working with the young horse preparing it for its starting journey.
Our all weather synthetic surfaced indoor arena means lessons will go ahead even if the weather is inclement.
Please See Property Facilities